NEWS
November 21, 2017 - "Greg Lake Live in Piacenza" will be released on Dec. 7, 2017 on the newly relaunched Manticore Records label: Manticore Records Website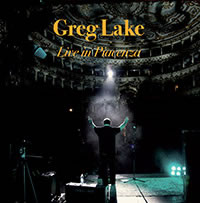 July 21, 2017 - Emerson, Lake & Palmer official release news: Amazing new Super Deluxe ELP Box Set FANFARE: ELP 1970-1997, out 29th September on BMG. Containing the classic albums, vinyl, hardback book, a wealth of unreleased audio and memorabilia. Visit the official box store now to pre-order the set, with exclusive collectable material, and see rare ELP video montage: ELP Box Store
June 30, 2017 - Trailer video uploaded to YouTube channel to promote "Lucky Man."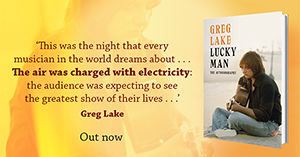 June 26, 2017 - From Stewart Young: "The release date is July 6 in stores, and June 29th on Amazon UK."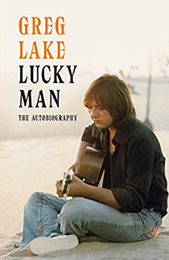 From Stewart Young: "Greg's autobiography is coming out in the UK on June 29th. It's a great book and totally written by Greg. The book will be available for purchase from 29th June and will be available from Amazon UK and Waterstones."